USDA Prime Dry Aged Bone In Ribeye Steak Package 4pc 16oz.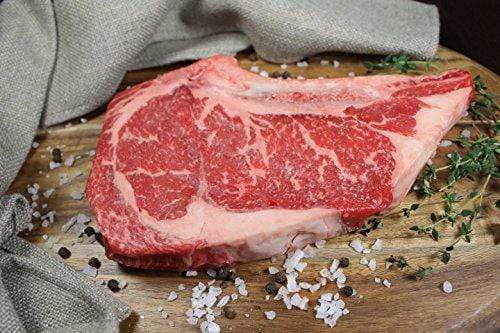 The USDA Prime Angus Beef Bone In Rib Steak or the Cowboy Steak is the same as boneless ribeye steaks, only has the bone left on. The rib portion offers some of the most tender cuts in beef, alongside full flavor profiles from the wholesome fat content, which is what makes it a highly sought-after meat among the culinary crowd. The rich marbling deliciously bastes the meat as it melts while cooking to give it its signature buttery flavors! Generous marbling and tenderness are characteristic of the meat that can be pan fried, grilled, boiled or cooked medium well, as and where your culinary flair takes you!
This Package includes 4pc of 16oz USDA Prime Dry Aged New York Steaks!